Just like you need a plan for reaching your financial and life goals, you should have a process in place for handling your investments.
When we first begin working with a new investment client, our primary goal is to understand your investment goals, time horizon and tolerance for risk.
Align Your Goals and Strategy
Understanding your investment goals, time horizon and risk tolerance, we'll then help you to structure an investment strategy that appropriately allocates your investments across the various asset classes to achieve a well-balanced, diversified plan.
The exact mix of your personal portfolio will depend on your goals, timeline and risk tolerance.  But your investment strategy isn't something that we'll create and then put away on a shelf. We'll regularly review your portfolio performance on an ongoing basis, seeking to maximize every opportunity to achieve your investment goals.
At its core, Argent Advisors, Inc. specializes in asset allocation. We construct investment models to match global asset allocation themes with customer investment objectives and goals. These models are constantly evaluated and managed to position assets according to the risk profile and investment objectives communicated by the client.  This involves a moderate amount of repositioning.
We remain available to personally sit down with you to reevaluate your goals, review your portfolio performance and discuss any necessary changes to your investment strategy.
Download One of Our Free Guides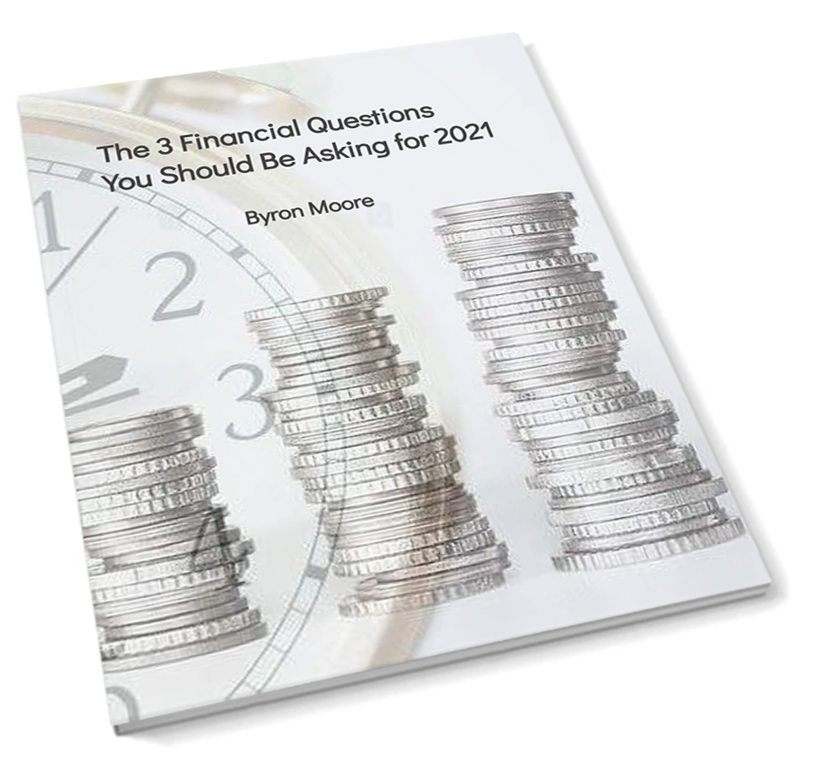 The 3 Financial Questions You Should Be Asking for 2021
There are countless financial questions you need to wrestle with. None, however, are more important than the three contained in this guide.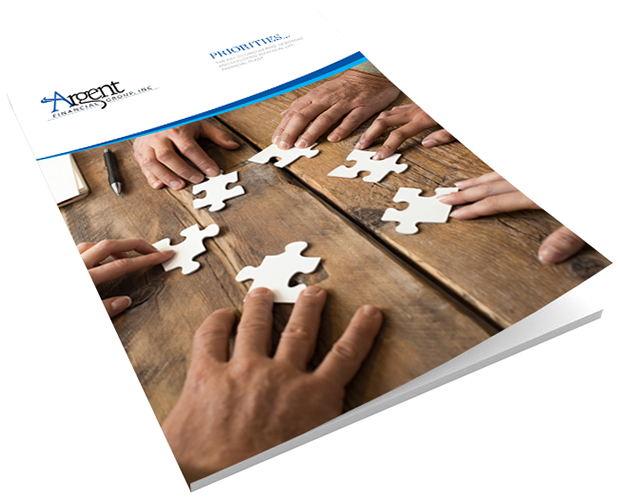 Priorities
The Key to Discovering, Designing, and Deploying Your Real Life Financial Plan
This free 18-page digital guide will give you step-by-step instructions on how to develop a life-long personal financial plan to give you the freedom to achieve your goals.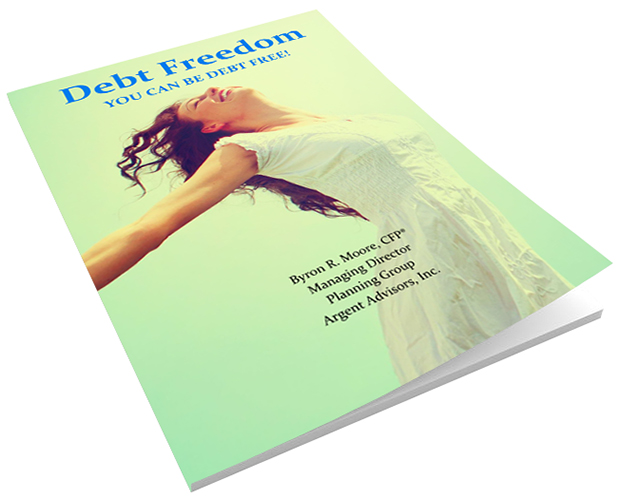 What if we could show you how to get out of debt in nine years or less, including your mortgage?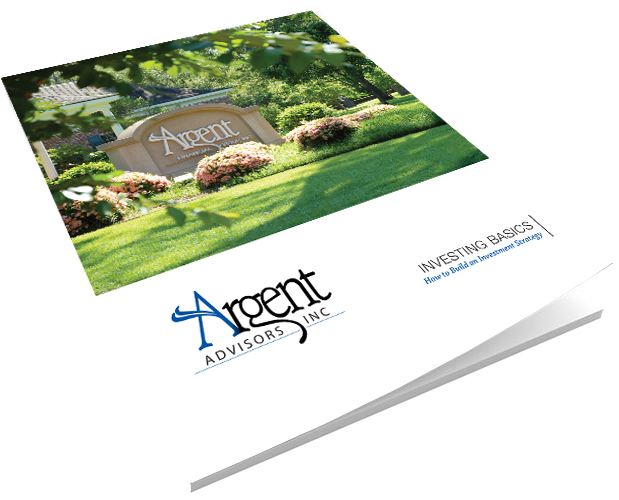 Investing Basics
How to Build an Investment Strategy
Like every good plan, there is a process involved in developing your investment strategy.
Please Note: Limitations.  The scope of any financial planning and consulting services to be provided depends upon the terms of the engagement, and the specific requests and needs of the client. Argent does not serve as an attorney, accountant, or insurance agent.  Argent does not prepare legal documents or tax returns, nor does it sell insurance products. If the client desires, one of Argent's representatives, in their separate licensed individual capacities, can be engaged to provide insurance sales/services per the terms and conditions of a separate engagement and fee. Please Also Note: Different types of investments involve varying degrees of risk.  Therefore, it should not be assumed that future performance of any specific investment or investment strategy (including the investments and/or investment strategies recommended and/or undertaken by Argent) or any planning or consulting services, will be profitable, equal any historical performance level(s), or prove successful.
Are You Ready to Get Started?
Schedule a complimentary "Goals and Needs" session with us to learn how financial planning can change your life for the better.