CORONAVIRUS QUARANTINE UPDATE - APRIL 16, 2020
An update from Byron Moore and Mike Jones of Argent Advisors.
THOUGHTS ON FREEDOM AND EASTER
A message from Byron Moore as we head into the Easter weekend.
CORONAVIRUS QUARANTINE - APRIL 1, 2020
Mike and Byron give a 1st Quarter Market Update.
CORONAVIRUS QUARANTINE - MARCH 23, 2020
An update from Byron Moore and Mike Jones of Argent Advisors.
CORONAVIRUS QUARANTINE - MARCH 19, 2020
An update from Byron Moore and Mike Jones of Argent Advisors.
A MESSAGE FROM ARGENT ADVISORS REGARDING CORONAVIRUS
Since we can't talk to everyone at once, we just wanted to reach out by video and communicate a few things to you.
WHAT TO DO WITH IRA DISTRIBUTIONS YOU DON'T SPEND
As of January 1st of 2020, age 72 is the age Uncle Sam says you must begin taking a required minimum distribution each year out of your IRA. And if you don't do it, you'll owe a 50% penalty on every dime you fail to withdraw on time, plus the taxes due. Obviously, the most popular thing to do with money one gets is to spend it. But what if you don't need or want to spend it? So what are your other options? Byron Moore explains in this video edition of Wisdom on Wealth.
INSURANCE AND INVESTMENTS ARE BEST KEPT SEPARATE
Savvy wealth management suggests a balance: own plenty of assets, but also own enough permanent life insurance to allow you to spend and enjoy all your wealth, not just the interest. Byron Moore explains in this video edition of Wisdom on Wealth.
FOUR ROADS TO RETIREMENT INCOME
We want to be able to spend as much of our retirement assets as possible, without fear of ever running out. With that desired balance in mind, Byron Moore walks us through an examination of the four most common ways to tap into your retirement funds for a regular income stream in this video edition of Wisdom on Wealth.
PLANNING AND PRACTICING YOUR FINANCIAL PRIORITIES
In order for priorities to be profitable, they must first be planned and then be practiced. John Maxwell writes, "There are two things that are most difficult to get people to do: to think and to do things in order of importance." Maxwell says this is the difference between a pro and an amateur. So, step one is the thinking part – you've got to put together an actionable plan that gets you where you want to go as efficiently as possible. Byron Moore explains his priority areas for any well-rounded financial plan in this video edition of Wisdom on Wealth.
LUMP SUM OR MONTHLY PENSION: WHICH IS BEST FOR YOU?
Sometimes individuals approach us and ask our opinion about a retirement option being offered to them by their employer. Having worked for the same folks for many, many years and expecting a retirement pension check once they reach retirement, now they are being offered a choice between taking the monthly pension check guaranteed for life, or a lump sum of money. And they always ask the same question - "Which option is better for me?" Byron Moore explores these options in this video edition of Wisdom on Wealth.
ANNUITIES
Annuities can be a powerful and efficient part of an overall strategy. But they are no substitute for a well-conceived plan.
Don't confuse the tools and the blueprints.
UNDERSTANDING INCOME TAXES IN RETIREMENT
You've done a pretty good job of building up your 401(k) and you think you've got plenty of money in there for when you retire.
But…how much can you take out each year? Is there some limit on that?
Answer: Legally, no. Practically, yes.
RETIREMENT BUDGETING
If you are someone old enough to be thinking about retirement budgeting, think realistically…and don't forget your meds.
I find many pre-retirees assume that their post-retirement medical expenses will go down, since they no longer have to pay for health insurance.
Medicare to the rescue, right?
Well, if that's you, hold your horses, Roy Rogers. You need to check your assumptions.
WHEN SHOULD I START TAKING SOCIAL SECURITY?
Should you opt to begin your benefits as early as possible, usually age 62? Or should you wait until your normal retirement age (NRA), which may vary from age 66 to 67 these days. Or you may want to wait until the last possible minute, age 70.
The first thing to do … is get your facts straight.
WHAT TO DO IF THE STOCK MARKET RAINS LOSSES
I don't know if we have sunshine or rainy days ahead ... if we are are headed into a minor correction or a major bear market ... or neither! I do know I have been through two earth-shaking bear markets, and I can tell you – only the patient survive.
If the rain comes soon, is there some inside work you need to do?
Download One of Our Free Guides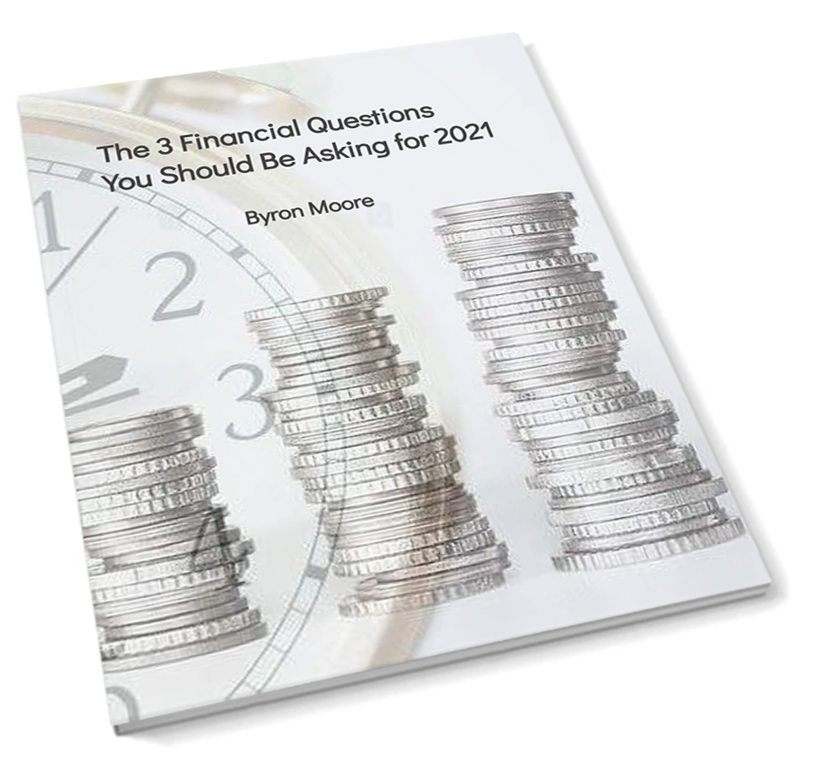 The 3 Financial Questions You Should Be Asking for 2021
There are countless financial questions you need to wrestle with. None, however, are more important than the three contained in this guide.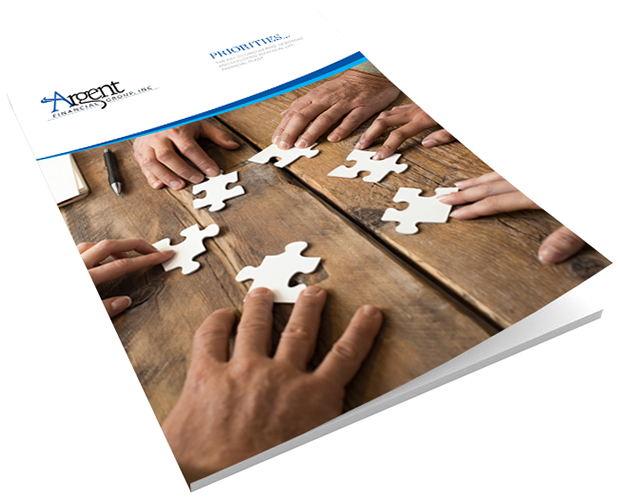 Priorities
The Key to Discovering, Designing, and Deploying Your Real Life Financial Plan
This free 18-page digital guide will give you step-by-step instructions on how to develop a life-long personal financial plan to give you the freedom to achieve your goals.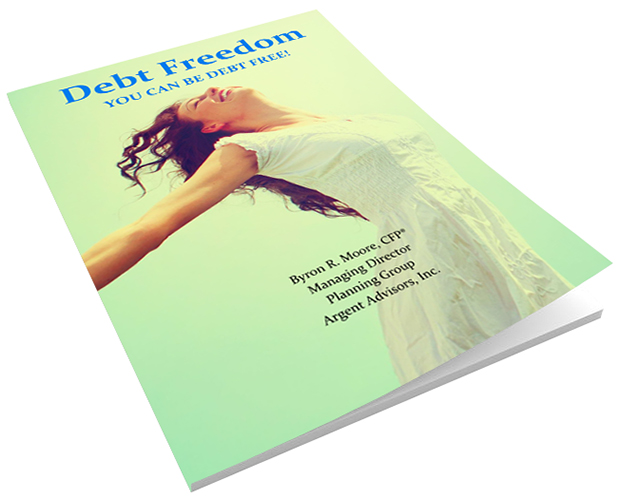 What if we could show you how to get out of debt in nine years or less, including your mortgage?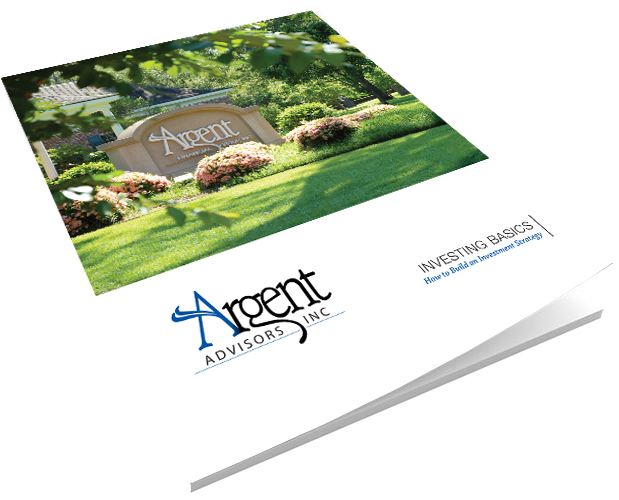 Investing Basics
How to Build an Investment Strategy
Like every good plan, there is a process involved in developing your investment strategy.
Are You Ready to Get Started?
Schedule a complimentary "Goals and Needs" session with us to learn how financial planning can change your life for the better.