The purpose of financial planning is essentially to make work optional.  Whether you actually want to stop working or not, we can all agree that it's best to be in the position to not have to work if you don't want to or, worse, suddenly can't.  But how do you do that?  Very simply, you spend less than you earn right now in order to save and invest money for use later on.  To accomplish that, you need a plan to organize your resources, however limited or plentiful, to optimize future financial outcomes.
To create your financial plan, we'll walk with you through a 5-step process:
Before either you or we sign the dotted line and commit to a working relationship, we'll visit—usually more than a few times—to get to know each other.  We'll share our financial philosophy and processes, and you'll tell us about your current situation and goals.
It's fine and well to share with you examples of our work, but we know the best way for you to judge entering into a working relationship with us is to experience what that relationship would truly look like.  To begin, we'll collect a basic amount of financial data from you so that we can show you what our process and recommendations might look like for your actual situation.
Following the collection and processing of your financial data, we'll sit back down with you to finalize and complete our initial plan and recommendations.  As with every stage of the planning process, we are dedicated to answering all your questions and addressing any concerns you may have.  A plan isn't worth a dime to you if it's not something you are able and willing act on.
Once you've had the opportunity to digest our initial recommendations and plan, you'll have the opportunity to decline our services or, hopefully, agree to commit to a relationship.  At this point, we'll work with you to gather a comprehensive, 100% view of your financial life in order to create your thorough financial plan.
Exact plans and how they are implemented can vary greatly from client to client. Without fail, though, every plan is a living organism because life happens. Financial emergencies occur. Windfalls come. Stock markets crash. Tax laws change. For these reasons and more, we don't just give you a plan and send you along. Instead, we commit to working with you for the long-term, reviewing your plan and your progress on a regular basis, to ensure it remains optimized to meet your retirement goals.
Download One of Our Free Guides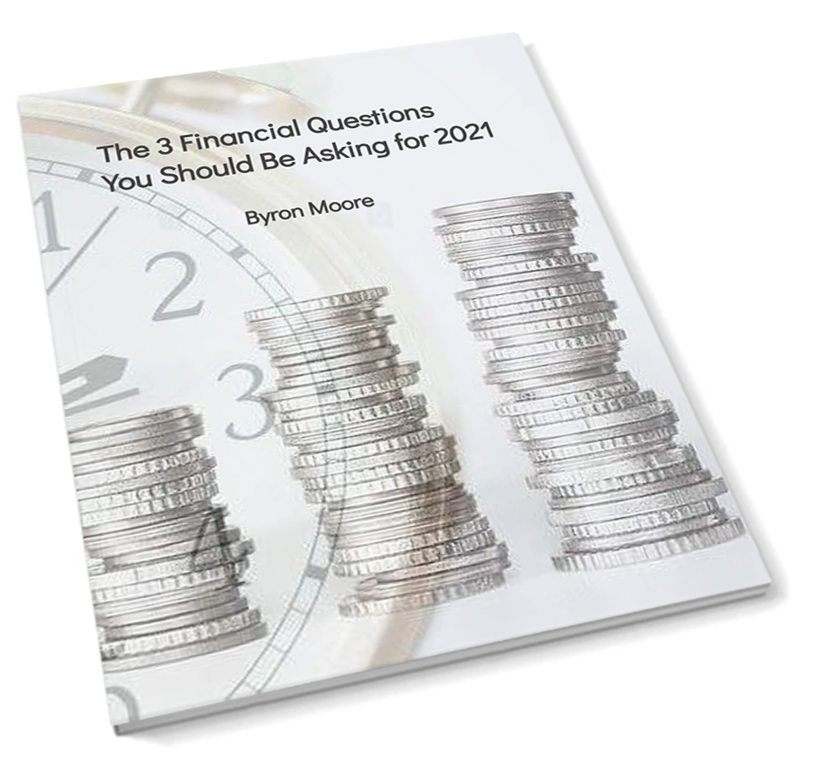 The 3 Financial Questions You Should Be Asking for 2021
There are countless financial questions you need to wrestle with. None, however, are more important than the three contained in this guide.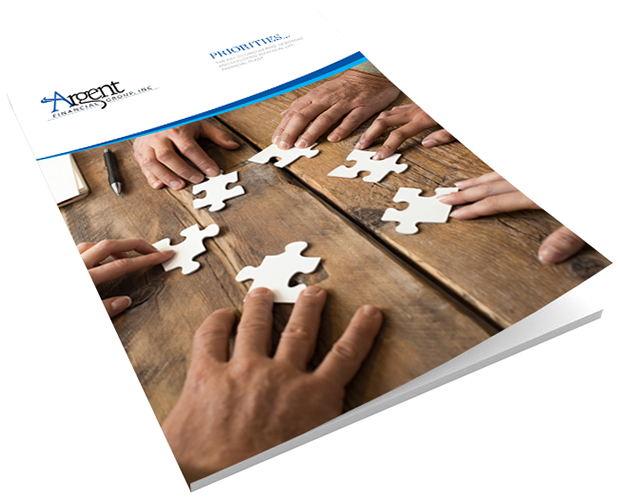 Priorities
The Key to Discovering, Designing, and Deploying Your Real Life Financial Plan
This free 18-page digital guide will give you step-by-step instructions on how to develop a life-long personal financial plan to give you the freedom to achieve your goals.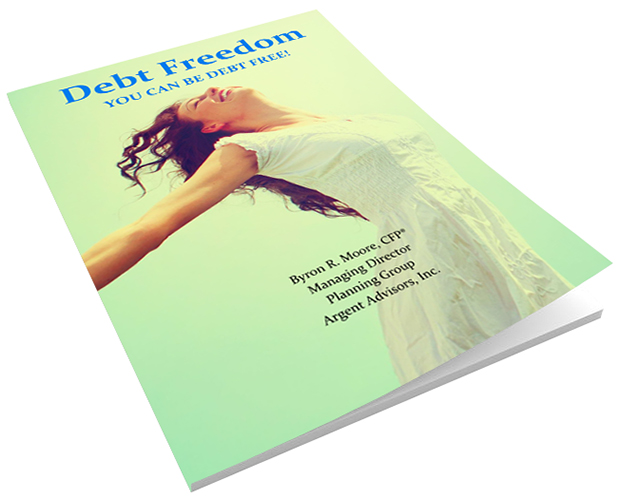 What if we could show you how to get out of debt in nine years or less, including your mortgage?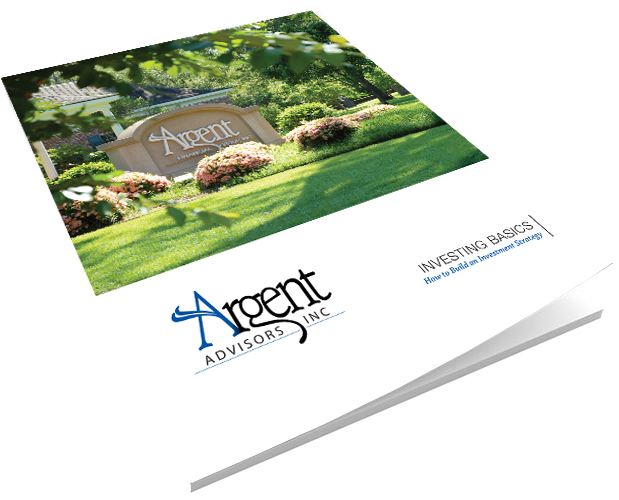 Investing Basics
How to Build an Investment Strategy
Like every good plan, there is a process involved in developing your investment strategy.
Please Note: Limitations.  The scope of any financial planning and consulting services to be provided depends upon the terms of the engagement, and the specific requests and needs of the client. Argent does not serve as an attorney, accountant, or insurance agent.  Argent does not prepare legal documents or tax returns, nor does it sell insurance products. If the client desires, one of Argent's representatives, in their separate licensed individual capacities, can be engaged to provide insurance sales/services per the terms and conditions of a separate engagement and fee. Please Also Note: Different types of investments involve varying degrees of risk.  Therefore, it should not be assumed that future performance of any specific investment or investment strategy (including the investments and/or investment strategies recommended and/or undertaken by Argent) or any planning or consulting services, will be profitable, equal any historical performance level(s), or prove successful.
Are You Ready to Get Started?
Schedule a complimentary "Goals and Needs" session with us to learn how financial planning can change your life for the better.